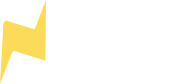 If people strive to be the best version of themselves every day, we'd all probably be happier.

We believe in the effects communities have on ourselves and everyone else. If you live in a good neighborhood, chances are, it will show. From the way you treat others, to the way you and your family choose to live.

At The Good Neighborhood, we want people to see the importance of the community they live in as well as what an important member they are in their own community. By reading about the lifestyle and leisure they can get from their neighborhood, we hope more people may be inspired to be better neighbors.

From choosing where to live, how to live, and ways to live, people can lead better lives. This is what we strive to help with.
Ethel graduated with honors and earned a degree in business management. In the span of 30 years, she climbed the corporate ladder, started her own business, and now enjoys steady reliable income while still being a stay-at-home mom.
Serving as her community's HOA president for the last five years, Ethel understands the need for a harmonious community for everyone's benefit. When she's not dealing with neighborhood disputes or local events, she's editing and managing The Good Neighborhood.
A finance graduate, Ruby has worked in three prestigious banks in the United States before realizing she had a knack for guiding clients – especially young couples and new families – into making the right business decisions. Most of her clients are couples in their late twenties looking for the best real estate loans to start their home.
Ruby writes about the real estate market and everything you need to know about finding the right home and neighborhood where you can thrive. Because not all communities are alike, she sheds light on the different types of communities that people may be interested in settling in.
Margaux is a creative writing major who works part-time as a freelance web designer and a writer for lifestyle and travel blogs. She knows the luxury, leisure, and lifestyle most people are looking for in their own neighborhood.
For The Good Neighborhood, expect to read her articles on housing tidbits, interior design for beginners, and making your home more aesthetically pleasing inside and out. She currently lives in the state of California with her partner and her dog.